Law costs draftsmen and costs lawyers in London providing sophisticated legal costs solutions to leading law firms and other legal entities nationwide.
We are a modern and forward-thinking consultancy of law costs draftsmen and costs lawyers in London committed to delivering comprehensive legal costs services to leading law firms, insurers and other legal entities of all sizes.
If you are searching for costs lawyers in London, contact us now to discuss your needs and receive a free, no obligation quotation.
​
Athene Legal
32 Threadneedle Street
London
EC2R 8AY
​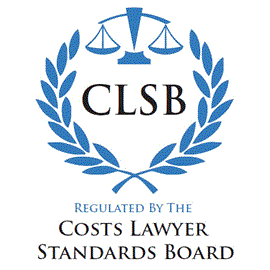 We are qualified costs lawyers in London, regulated by the Costs Lawyer Standards Board and members of the Association of Costs Lawyers.
​
Our costs lawyers follow the Costs Lawyer Code of Conduct, which ensures that we demonstrate the highest level of professional conduct and provide the highest standard of service.
Our costs lawyers in London are highly specialist lawyers - they're the only branch of the legal profession with detailed knowledge and expertise in the legal costs field.
​
We provide legal costs services to law firms, insurers and other legal entities in the UK. If you require a costs lawyer in London, with our wealth of knowledge and experience, we can assist you in all areas of legal costs. Our team of cost lawyers in London help to address and resolve multifaceted challenges in relation to legal costs, tailoring our strategic approach to address the specific objectives of our clients.
Why Choose Us as Your Costs Lawyer in London?
We are experienced in both recovering and opposing legal costs in substantial, high-profile and international litigation in all levels of the Courts of England and Wales. Our cost lawyers in London provide services to leading law firms, as recognised by the leading independent legal directories. By instructing Athene Legal to act on your behalf, you will receive cost lawyers in London with extensive knowledge and experience in the legal costs field.
​
We provide bespoke fee arrangements that benefit our clients and provide certainty to them, and we turn instructions around expeditiously with a view to improving our clients' cashflow.
​
We instructed Athene Legal to prepare a bill of costs in a complex property litigation matter. We were particularly impressed with the quick turnaround and the recovery that they managed to obtain. It was an excellent result. They were proactive and kept us updated throughout. We would recommend their service to others.
​
Director
London Law Firm
What Our Clients Say About Us
Explore all of our latest legal costs insights
Expanding international business, Brexit and changes in regulatory requirements are just some of the key challenges and opportunities impacting the magnitude and nature of large commercial and corporate disputes issued in the English courts. We are experienced in dealing with the legal costs in large-scale commercial and corporate litigation in the Business and Property Courts of England and Wales.
Catch up on the very latest industry announcements and news
Master Gordon-Saker warns that a lack of evidence threatens the guideline hourly rates review
​
The Senior Costs Judge has said that, unless lawyers start providing the Working Group with more evidence, the guideline rates may not change.
​